Welcome to Parkway Display! –

Your Number One China Manufacturers & Suppliers
The Best Single Source for Acrylic Display Stands Supplies, Fabrication, Services and Advice!
Parkway Display specializes in growing your business by supplying high quality, high visibility acrylic displays for retail.
We have been developing and manufacturing retail store display perspex and acrylic point of sale products for many years, becoming a market leader in the field.
We supply and fabricate stunning acrylic display stands, acrylic display shelves, cosmetics display stand, jewelry display stands, acrylic product display stands and point of sale display products for commercial, industrial and private clients across Brazil, United States, United Kingdom, Japan, Australia, Germany, Canada, France, South Africa, Jakarta, Malaysia, Singapore, Ireland, New Zealand, Netherlands, Dubai, Hong Kong, Mainland China and other international and domestic markets.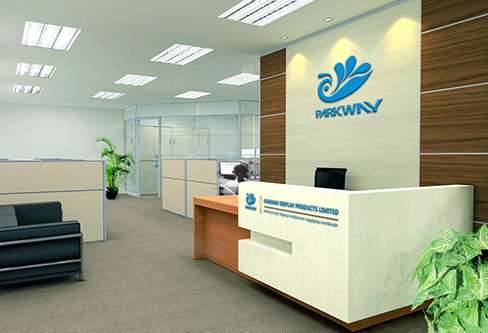 Your One-Stop custom acrylic display stands, acrylic display shelves, cosmetics display stands, pos retail display stand, jewelry display stands suppliers and manufacturers from China!
---
Acrylic Jewelry Display Stands
These jewelry displays give you freedom to organize a necklace or earring collection in a customer-friendly way. An eye-catching jewelry stand can really draw attention to your displayed necklace or earring products. We sell a variety of styles to match any space restrictions or presentational styling, including showcases designed to sell rings, bracelets, watches and necklaces and more. Earring displays are also available to showcase a wide selection and multiple pairs.
---
Acrylic J / N Shaped Racks
Clear acrylic display shelves, J racks & trays are perfect for showing your product effectively and isn't that what you want to do? Clear acrylic display shelves will highlight your product rather than the display itself.
---
POS Retail Display Stands
Acrylic displays are perfect for showing off your retail store's product. Clear acrylic displays will highlight your product rather than the fixture itself. Below are hundreds of acrylic displays ideas to be used on slatwall, gridwall, countertops, or as a free standing display.
---
Acrylic brochure holders
Acrylic brochure holders will keep your literature organized. Regardless of the type of business you are in, displaying your brochures neatly with a clear view plastic brochure holder, flyer holder or plastic magazine holder instead of scattering them on a table top is extremely important for portraying a professional image. A clear magazine holder will make a memorable impression with customers when they decide to make a purchase and could be a deal breaker.
---
Acrylic Sign Holders
Acrylic sign holders are a great marketing tool for use in any retail business. Are you shopping for sign holders with lenses that are easy to change out? Are you interested in plastic store signage that are unique and not just the standard acrylic frame? These sign holders are fabricated from rugged materials with a pedestal base to last long and withstand in any busy store environment. Many of these counter top stands are offered in multiple frame sizes. Other shovel base sign holders feature portrait or landscape frames.
---
Acrylic Display Risers
Acrylic display risers are the top pick for seasoned retailers to highlight products. These modern fixtures are ideal for holding jewelry, perfumes and specialty food items. Retail display risers are also used to highlight impulse items next to the cash register. Our catalog consists of an assortment of different options to accommodate any shop.
---
Acrylic Signage
Acrylic signage is often used inside offices and retail stores. acrylic signage can be used for:- hanging signs, promotional signs, sale signs, directional signs, point-of-purchase signs, identification signs, high-end trade show signs, interior and exterior signage, and edge lit acrylic signs.
---
Acrylic Photo Frames
Take a look at our fantastic range of acrylic frames and photo frames. perspex acrylic is a timeless, wonderful medium for displaying high quality photo images. Our acrylic photo frames includes: acrylic magnetic photo frames, wall-mounted acrylic photo frames, wall-mounted photo frames, freestanding acrylic frames, acrylic photo blocks.
---
Acrylic Cosmetic Display Stands
cosmetic displays has been designed with product versatility in order to be compatible with almost any makeup brand and unique cosmetic product in your retail environment. Our cosmetic displays can be used on a counter, a pegboard display, or slatwall display. Our trays can showcase any makeup including lipstick, lip gloss, mascara, eye pencils, lip pencils, and nail polish. These unparalleled cosmetic displays will give your product the fashion and flare to attract consumers in any setting.
---
Acrylic Lighted Display Stands
Our acrylic lighted display stands are perfect for creating point of sale for your business as well as for exhibitions. They are ideal for sign support, exterior and interior displays. Most of our products are highly adaptable and can be custom-made to suit your brand or personal needs.
---
Are you looking for high-end acrylic product display stands for your point of sale? parkway display can be your one stop destination for all types of acrylic displays available at competitive prices. With a team of dedicated staff, we strive to offer high quality products and efficient service to you, our valued clients. with us as your display partners, you can ensure high footfall and increased sales in your store.
Our philosophy is simple: We will do everything possible to make your purchasing experience enjoyable and to give you peace of mind that you will get what you need, when you need it.
What makes you happy makes us happy – and that's what we care about.
Whatever your promotional acrylic and plastic manufacturing needs, Contact Us today to see how we can help your marketing displays really leap out at customers.